Forvandling løpet av mai måned.
Øverst begynnelsen av mai, og nederst slutten av mai.


In May the garden transforms into lush and green.
Natt til 5. mai kom det snø. Den forsvant heldigvis fort igjen.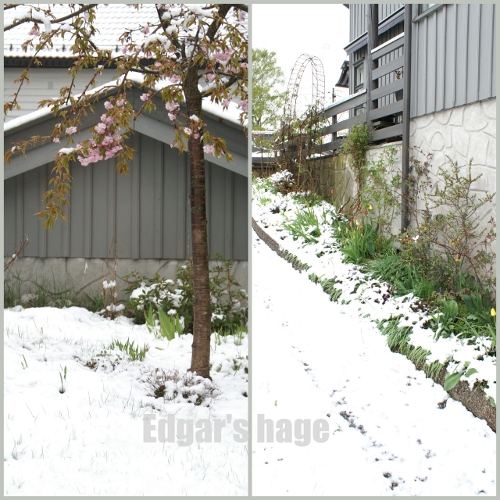 We even had snow in May, but it only lasted some hours.
Epleblomstring hører mai måned til. Blomstringen var fort over med varmen som kom.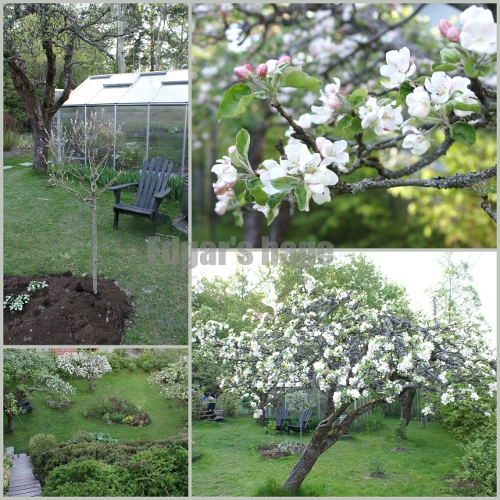 Apple trees blossom.
Sorte og blå tulipaner overtar etter de gule og røde.
Plantebordet utenfor drivhuset har vært flittig i bruk.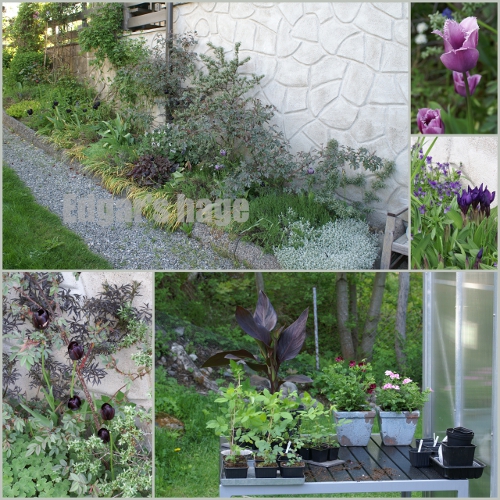 Black and blue tulips.
Hours were spent repotting plants and bringing them outside for summer.
Den hvite alpeklematisen blomstrer i en hvit syrinbusk.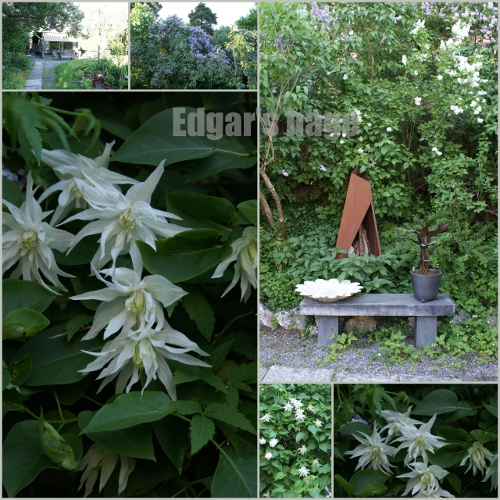 Clematis alpina 'Albina Plena' climbs up and blooms together with the Lilac tree.
Sol og fantastiske temperaturer siste del av mai. En smak av sommer.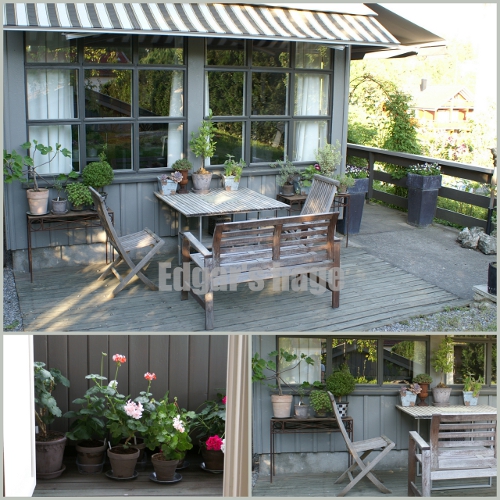 The plants and I really enjoyed the time with warm weather. A taste of summer :-)
And that was my little garden review of May 2012.