Jeg har samlet på pelargonier i mange år, først litt forsiktig, så ble det veldig mange, og nå er det passe mange ;-)
Gjennom 20 år har jeg prøvedyrket nærmere 600 sorter. Jeg har også krysset frem noen egne sorter.
Se flere bilder her .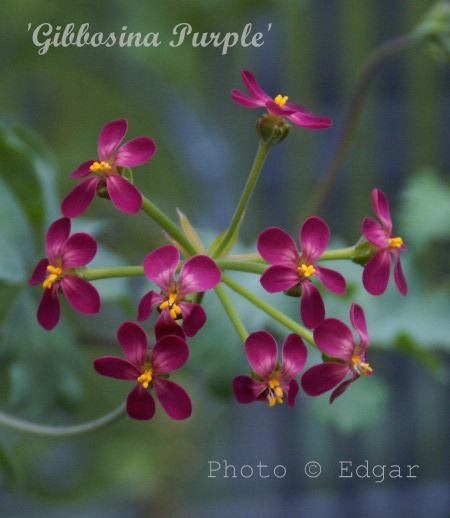 Egen sort – krysning av P. gibbosum x P. 'Cortusina'
Collecting pelargoniums has been a hobby for many years. My favourites are among the species and species hybrids. I have also done some hybridizing with pelargoniums.
See my site with own hybrids and favourites: here