Slyngrosen 'Excelsa' er en gammel R. wichurana hybrid. Engangsblomstrende med små karminrøde blomster. Lite til ingen duft. Tornete grener. H3. Synonym 'Red Dorothy Perkins'. Denne frøs vinter/vår 2013.
('Super Excelsa' er en annen nyere sort som remonterer).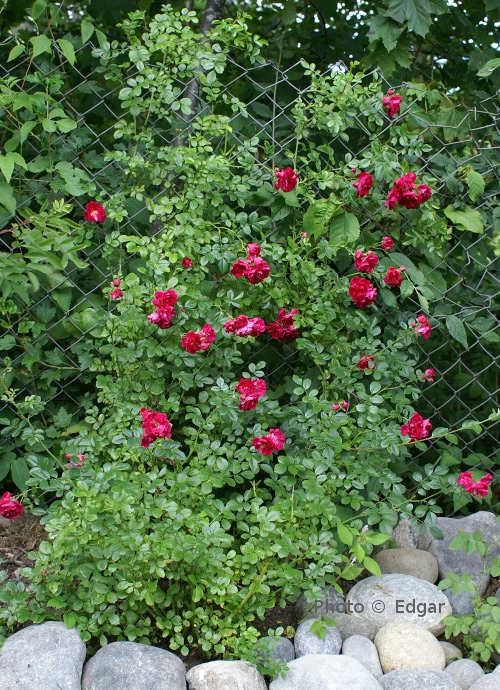 The old rambler rose 'Excelsa', synonym 'Red Dorothy Perkins' is a hybrid of R. wichurana bred by Micheal H. Walsh, US 1908. Summer flowering.