Markdekkende rose fra Kordes,1985. Lav og godt forgrenet vekst. Særegne tannete kronblader. Medium, halvfylte, rosa blomster i klaser. Riktblosmtrende. Svak duft. Frisk og herdig. H5. Denne frøs vinter/vår 2013.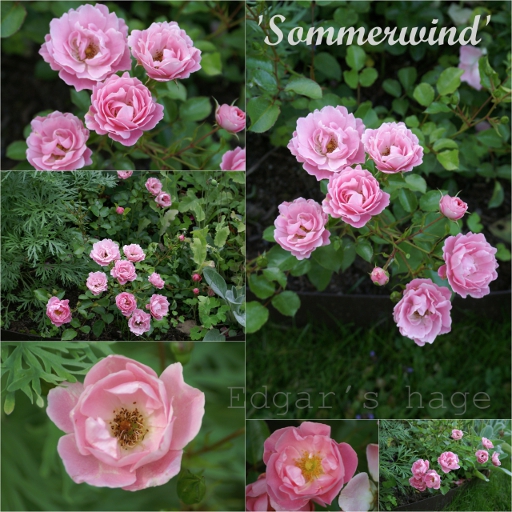 Polyantha hybrid ('The Fairy' x seedling), ground covering rose from Kordes, 1985.
Pink, semi-double flowers with little scent. Repeat flowering. Hardy, and good disease resistance.