Roseblomstringen begynner.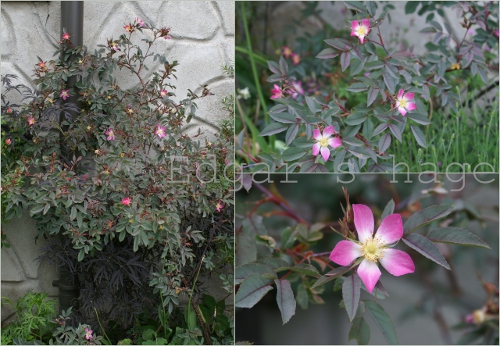 Rosa glauca har kommet lengst (bortsett fra de nyinnkjøpte). Mere roser kommer senere.
Rosa glauca in bloom, and many others start to flower now.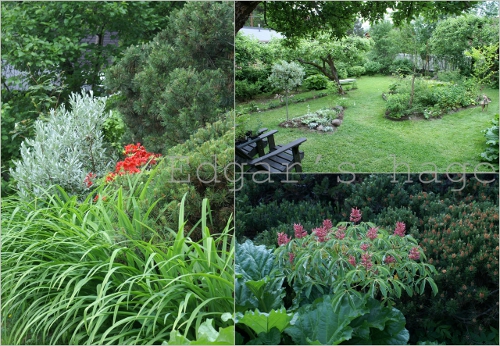 Furu toppet og nye bed anlagt. Azalean og dvergkastanjen blomstrer.
Rhododendron 'Feuerwerk' and Aesculus pavia 'Koehnei' in bloom.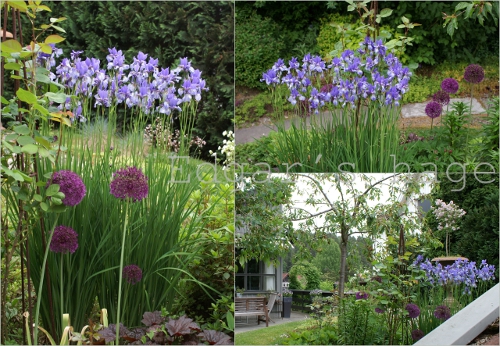 Iris sibirica akkompagnerer nå Alliumene.
The Alliums are now accompanied by Iris sibirica.