September som hagemåned kan være litt både og. Fremdeles mye å glede seg over, samtidig som høstens forfall gjør seg gjeldende.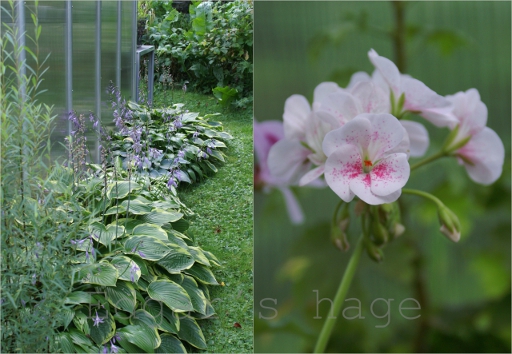 Hosta utenfor drivhuset og pelargonier på innsiden.
Different Hostas outside the greenhouse and Pelargonium 'Mrs. JJ Knight' inside.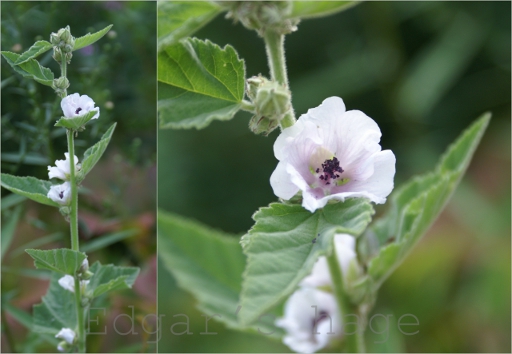 Legestokkrose – små blomster i forhold til stokkroser. Flerårig.
Althaea officinalis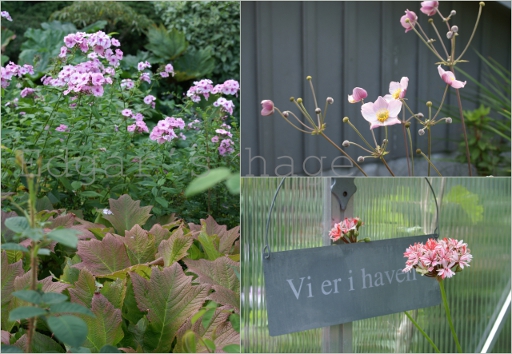 Høstflox med bronseblad, høstanemone og pelargonia.
Phlox, Anemone tomentosa 'Robustissima' and pelargonium 'Swiss Star'.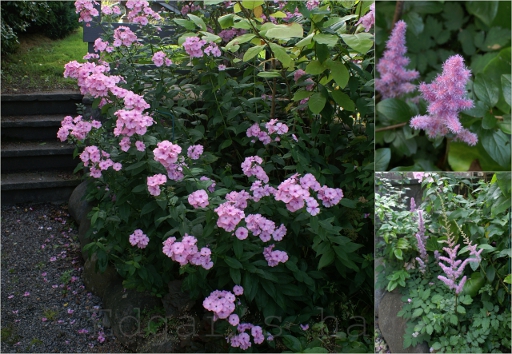 Rosa høstfloks fulgte med haven. Den rosa astilben har nok jeg plantet, men rotet bort navnet.
Marit har tipset meg om Astilbe chinensis 'Pumila' og den ligner veldig.
Pink Astilbe and Phlox.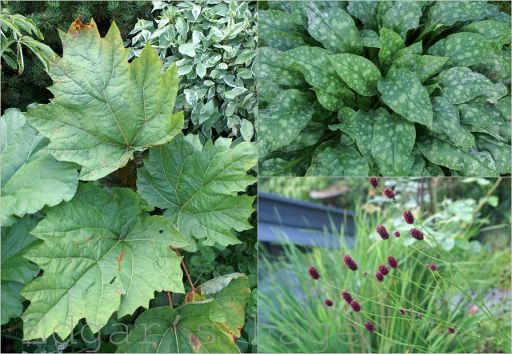 Prydrabarbraen tror jeg kanskje jeg skal finne en annen plass til neste år. Flekklungeurt vil jeg ha mer av – ikke et sneglehull på de :-) De mørke røde toppene nede til høyre er blodtopp :-)
Rheum palmatum var. tanguticum, Pulmonaria saccharata and a Sanguisorba.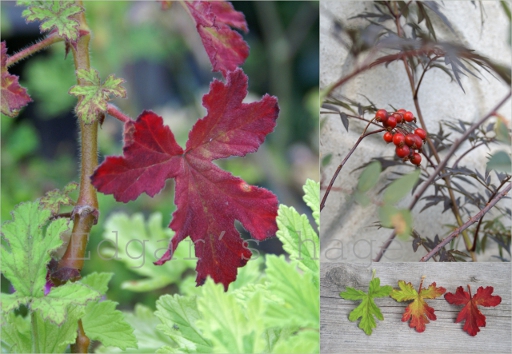 Høstfarger på duftpelargonien. Duggrosen har fått nyper mellom bladene til en sorthyll.
Pelargonium 'Chocolate Blotch', rosehips of R. glauca between leaves of Sambucus nigra.
Hageinteressen tar seg også en kurve nedover her hos meg på høsten. Kanskje er det et realt høstbed i varme farger det jeg trenger. Ta en titt på Hageliv og June Blakes hage så ser dere hva jeg drømmer om.